MathTools V2 released
MathTools V2 is a major feature update of our Equation Editor for the Adobe InDesign product family CS6 and CC (Creative Cloud).
Download MathTools V2 product brochure...
Download MathTools READER V2
Download MathTools V2
Purchase MathTools Pro V2 English, Deutsch
See product details for MathTools V2
What's new
MathZones
A MathZone refers to an equation in a text story, managed by MathTools V2. To distinguish a MathZone from plain text different kinds of visual feedback are provided: a MathZone frame (dark green, solid line), the expression context frame (green, dashed line), if applicable, and a baseline and a text caret (red, solid line) for the current insertion point.

MathZones are new in V2 and have no counterpart in V1.In the above sample equations, "x =" wouldn't be recognized as part of the equation in V1.
MathML
XML+MathML: MathTools V2 seamlessly supports MathML in XML workflows. On import, MathML is recognized and converted into MathZones. On export, MathZones are converted to MathML. It's just as simple as that. No extra steps required.
HTML/EPUB + MathML: Two new export formats are added to support MathML export during InDesign's native HTML and EPUB exports.
IDML + MathML: MathTools V2 can be configured to support MathML in IDML. This allows IDML based workflows to inject equations as MathML into IDML and have them converted into MathZones on the fly. On export, MathTools V2 optionally injects MathML into IDML to allow access to the equations.
MathStyles
MathTools V2 comes with all new MathStyle templates to better support MathML, while preserving backward compatibility with MathStyles created in V1,
New MathStyle templates cover for example horizontal and vertical braces, labeled arrows, tables, matrices, pre-scripts, ...

MathStyles define preferences to fine-tune the composition of expressions, just like InDesign's character and paragraph styles do for text and paragraphs. One of the new preferences, for example, allows to modify the minimum height of a expression part.

A long standing feature request was the need to preview the effect of a change of a MathStyle. Done.
Scaling braces, brackets and parenthesis are now supported by assembling them from their basic parts.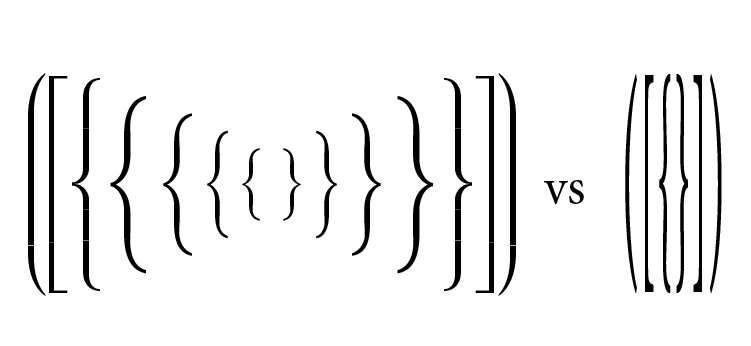 Preflight Rules
New MathZone preflight rules detect inconsistencies in MathZones or MathStyled expressions.
Incremental MathStyle Find/Change
MathStyle Find/Change has been re-implemented to mimic InDesign's Find/Change and offer incremental find and change even in complex equations with nested expressions.
Mar 01, 2014 | news overview